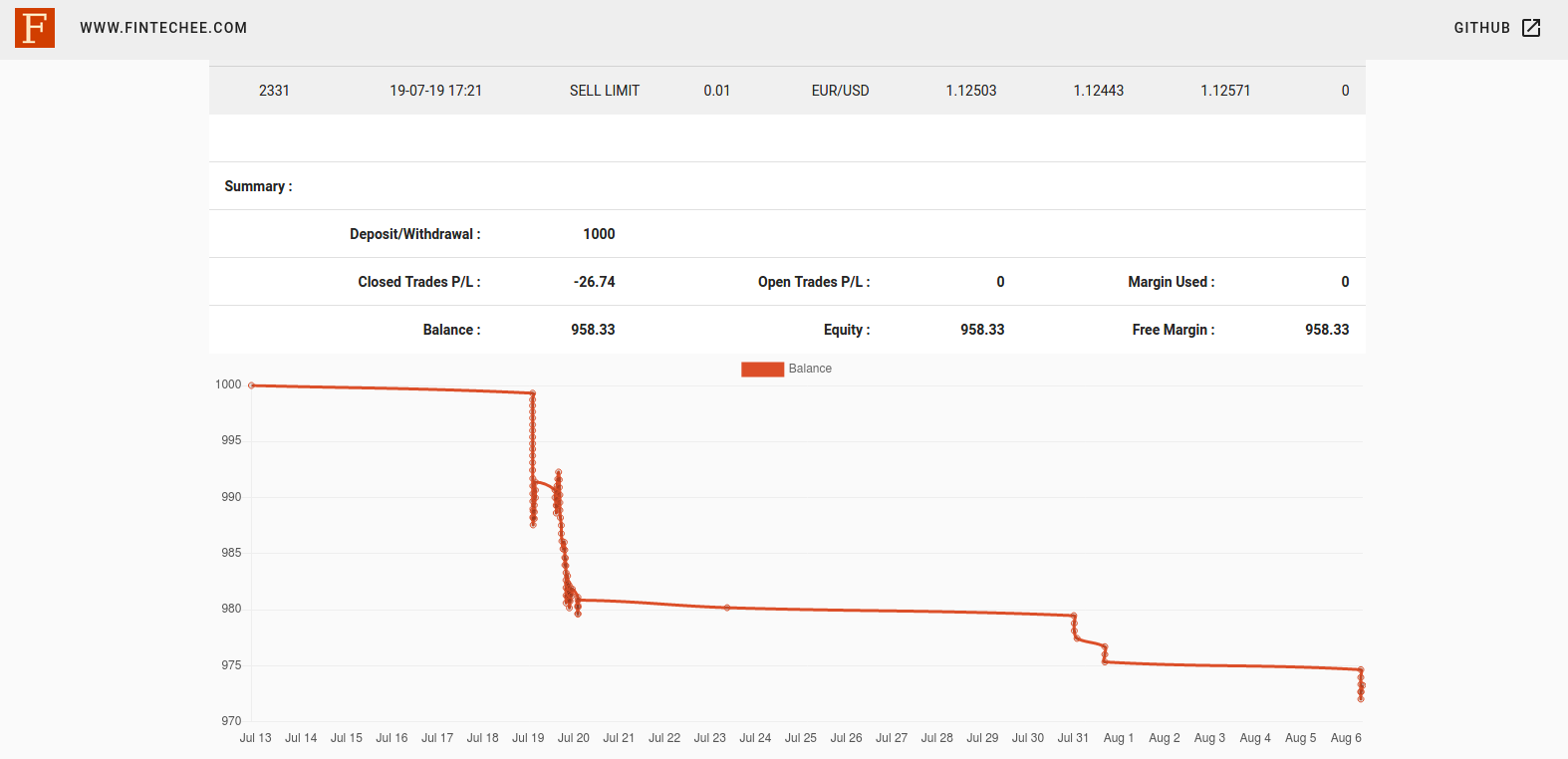 Fintechee applies Stock Simulator Historical Data for Trading Simulation. Not limited to Stocks, Crypto, Forex Simulator is provided by Fintechee as well.
Trading Simulation is a feature that Fintechee WEB Trader's frontend provides. It helps traders backtest their portfolios and verify whether their trading strategies work or not.
Don't worry about getting a loss, because the backtesting environment is a virtual environment, you won't lose any funds. It's a simulator where you can do anything to verify whether your strategy works or not. It won't harm your live account at all.
---
Screenshot(Backtesting)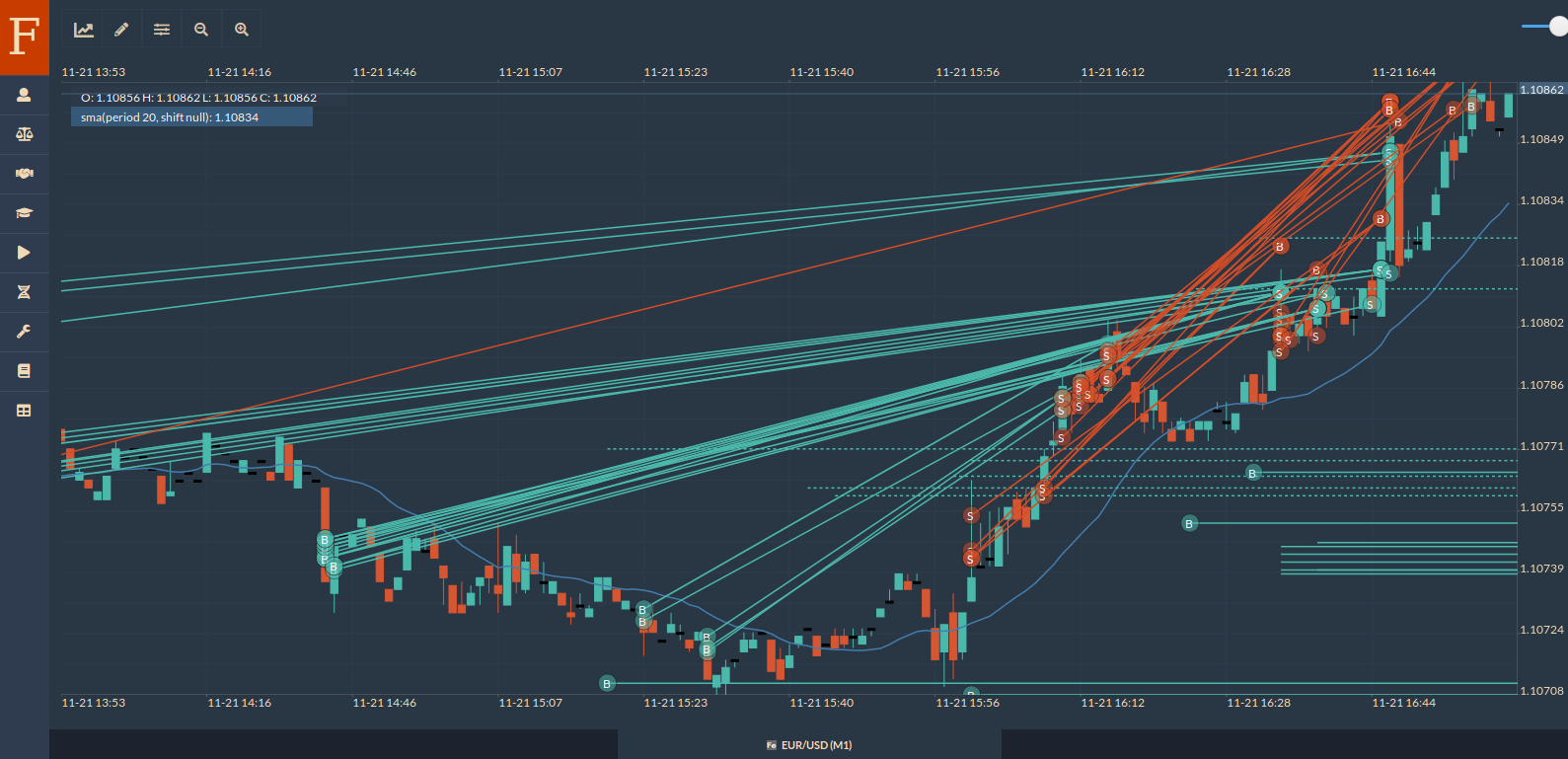 WEB Based
Our "Trading Simulation" feature is WEB-based. So it's platform agnostic. No matter your OS is Linux or Mac or Windows OS, the EAs can run.
Mobile First
Traders can backtest and verify their trading strategies by running EAs on their mobile browsers when they have business trips or have poor problems caused by Windows OS's non-notification restart after updating.
Multiple Charts management
On our WEB trader, one EA can manage multiple charts simultaneously, which is very important to help traders monitor different quote sources at the same time and make correct decisions from a global perspective. Backtesting on multiple charts simultaneously helps traders find the relevance between different instruments.
Manually Send Orders While Backtesting
You can manually send orders while you backtest your EA. You can learn how to adjust your trade positions to engage with your EA.
SDK Trading
No worries to learn about Object-Oriented Programming. Our SDK trading is designed for every type of trader with different technology skills.
Our front-end APIs are based on reactive programming technology which helps speed up transferring data and promotes the response time by non-block calling.
Patents
We have registered patents to make exclusive experience enjoyable only here.
Tutorial Video(Optimization)
Tutorial for Forex Trading
Regarding how to code EA for automated Forex trading and trading simulation, please refer to our tutorials: Expert Advisor.
Who We Cooperate with?
Please check the materials below to know how we can work with you:
If you have any questions, please contact us.
If you want to get notified about our updates, please subscribe to our free newsletter. Thank you for reading.