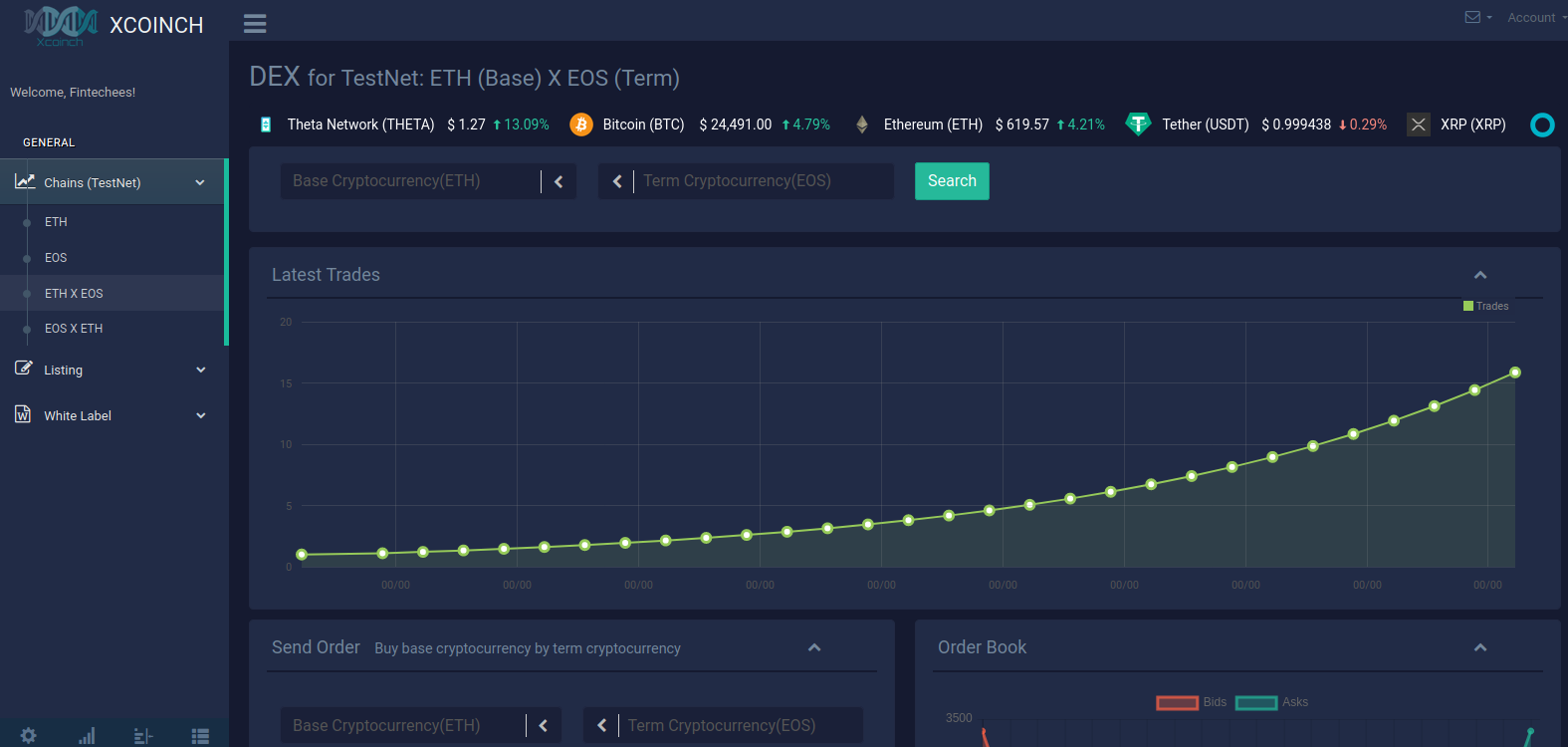 Semi-Decentralized Exchange is implemented as a plugin to transfer digital assets between assets owners by Fintechee. That means our white label supports Semi-Decentralized Exchange now. By integrating with the cutting-edge blockchain and smart contract, our semi-decentralized exchange plugin can provide an exchange solution to our clients.
---
What is Semi-Decentralized Exchange?
Centralized Exchange stands for a platform to transfer goods between merchants and consumers, and in the financial industry, it means an arbiter solution between asset owners(individuals or institutions). To exchange the security, such as stocks, futures, you need to create an account under a financial institution, such as a stock exchange or a certain OTC broker. If we exchange the digital assets, such as cryptocurrency, we need to create an account under a centralized crypto exchange. Centralized exchanges need a reputation to endorse them, which is not that easy for a started-up exchange. Without a high reputation, how can clients make centralized exchanges hold funds and manage accounts for them?

Blockchain and Smart Contract provide an architecture for segregating accounts without a centralized institution. If you need to execute a transaction, you need to make a signature for it. Without the signature, institutions can't do anything on behalf of you.
Semi-Decentralized Exchange is based on Blockchain and Smart Contract. So, the custodian accounts are completely segregated. Before you transfer digital assets to a stranger, you can make an escrow account with the semi-decentralized exchange in advance and then transfer assets to this escrow account. Because an escrow account has set up a threshold that requires approvals from multiple signatures, neither side of the approvers can transfer the assets in the escrow account without all the signatures. This is extremely secure.
But this business flow requires all actors are always online to respond in real-time and to make the process go smoothly, which is obviously not realistic.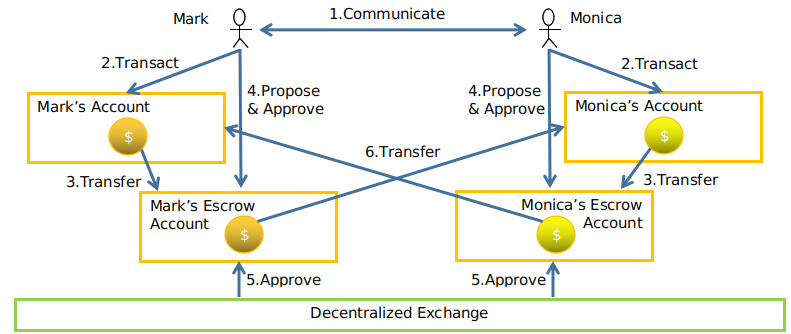 ---
Our Solution
We lower down the threshold of the escrow account to simplify the process. In this mode, as exchanges are granted to sign for the proposals without multi-sig, they are required to have a little bit higher reputation. But because all the escrow accounts are segregated, the total credit risk is kept at a low level.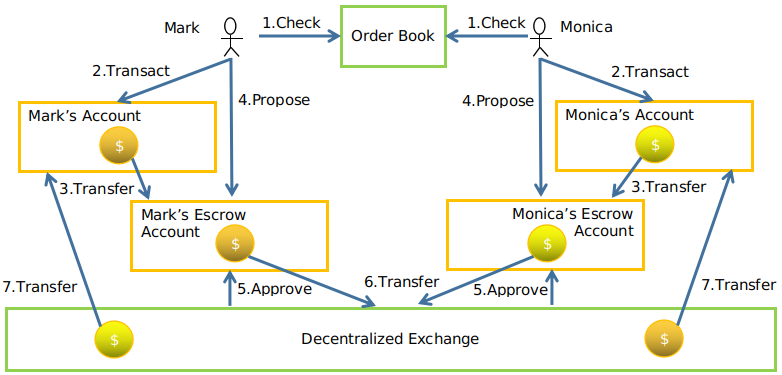 How does semi-decentralized exchange work?
We tested semi-decentralized exchange by our plugins.
If you have any questions, please contact us.
If you want to get notified about our updates, please subscribe to our free newsletter. Thank you for reading.