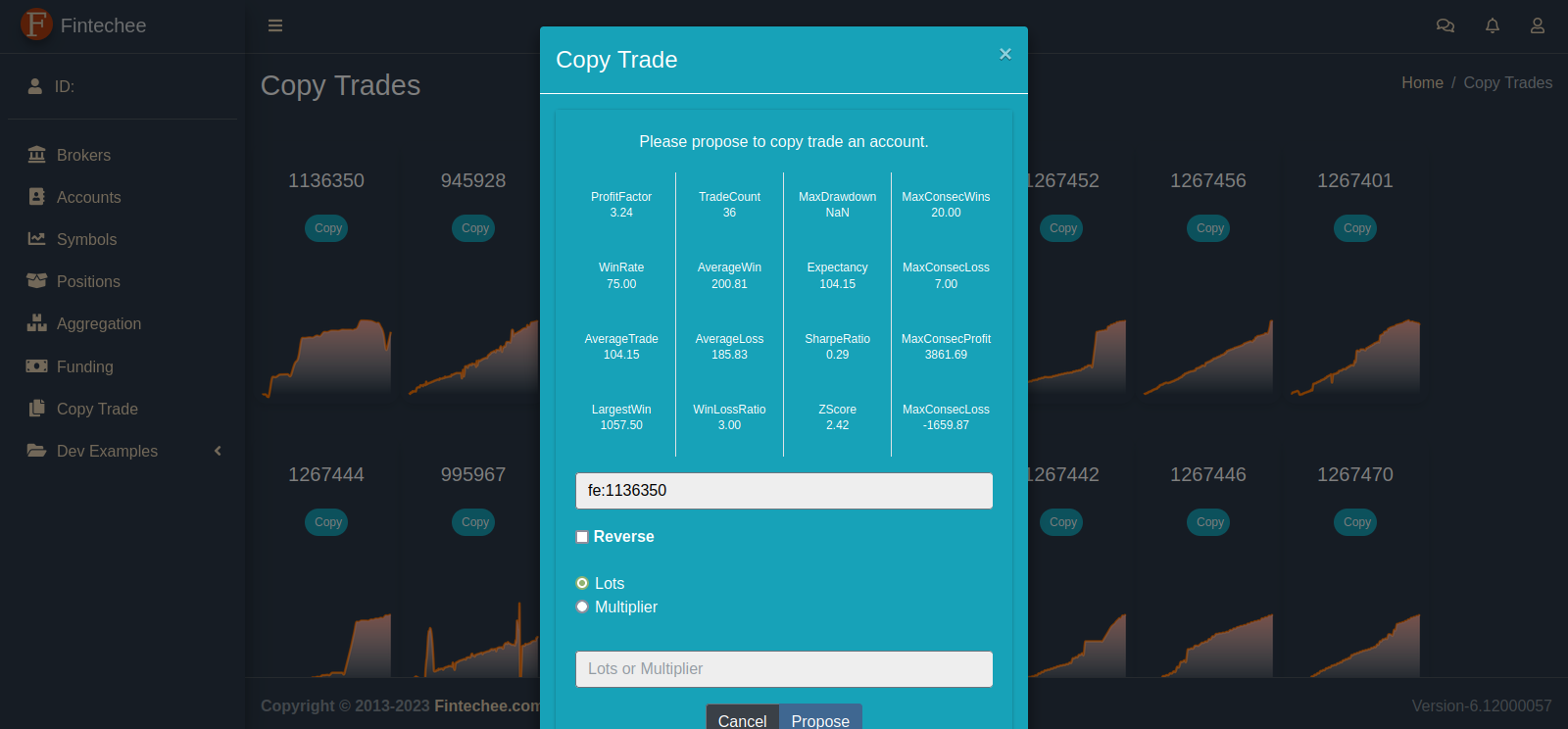 Copy Trading Supported
Our Copy Trading platform appears to be a cutting-edge solution designed to provide high-speed, secure, and scalable copy trading services.
Features
Swift Execution: This signifies that the platform possesses efficient trade execution and processing capabilities. Likely, it incorporates optimizations like handling high concurrency, rapid data transfer, and advanced processing algorithms to ensure prompt completion of copy trading operations.

Hub-Centric Architecture: This structural approach indicates that the platform adopts a distributed network framework, with a central node known as the "hub". All copy trading operations are orchestrated and processed through this hub. This structure enhances system controllability and stability, facilitating management of connected subnodes.

Enhanced Throughput and Scalability: By adopting the hub-centric model, the platform can easily scale to accommodate more users and trades. New subnodes can be integrated into the network, augmenting overall throughput and performance to meet the growing demands of users.

Token-Free Third-Party Interaction: Implying that your platform doesn't require sharing trade tokens with external third-party services during the copy trading process. This enhances security, reduces potential intermediaries, and mitigates risks.
In summary, our Copy Trading platform seems to be a highly optimized system aimed at providing traders with a rapid, secure, and scalable copy trading experience. With its centralized hub and distributed subnode architecture, you can expand the system efficiently while maintaining high performance. The absence of third-party trade token dependencies contributes to the security of user data and funds.
You can find them and our latest updates via the following links:
If you have any questions, please contact us via email.
If you want to get notified about our updates, please subscribe to our free newsletter.